Scan & Go self-checkout is the smartest way to shop.
Gescan is available anytime, anywhere! And shopping in-store with Gescan is now even quicker and easier when you use mobile Scan & Go to self-checkout directly from the Gescan App on your smartphone. A futuristic, touchless way to pay, our mobile Scan & Go app helps us provide customers with the best possible experience digitally and physically.
Need you register your Gescan account online? Text SETUP to 778-784-7772.
Get started.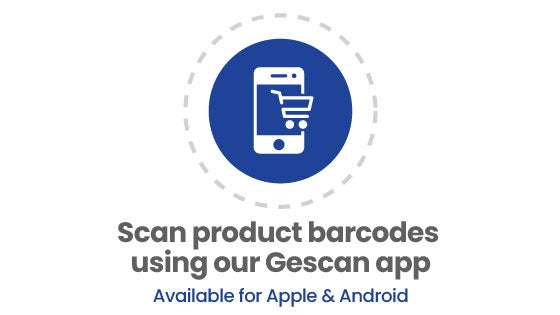 Download our Gescan mobile app from your app store. Simply scan each item as you shop. You can change quantities and remove items using the app as you shop, as well as keep an eye on your total. Speak to an associate to add custom-cut items to your order.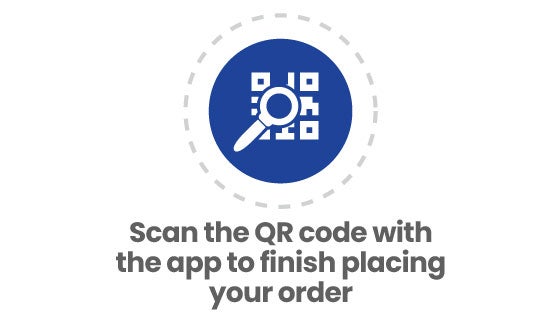 When you're finished shopping, scan the Scan & Go QR code with your mobile in-store or at the dedicated Scan & Go checkout area and follow the on-screen instructions to place and pay for your order.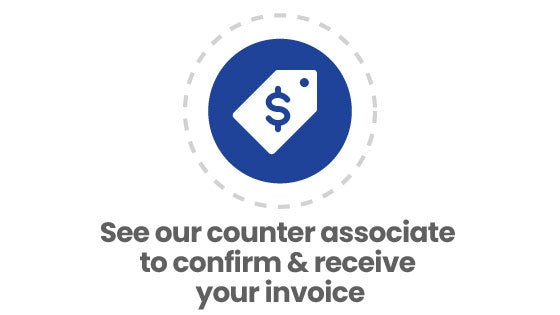 All that's left is for our Scan & Go checkout associate to review and confirm your invoice. Simply sign the invoice and you're on your way. There you go!
Why choose smart self-checkout?
Fast & contact-free checkout
There's no need to wait in long lines or unpack your cart. With our dedicated Scan & Go checkout counters, simply scan the QR code, sign your invoice and you're done.
Streamlined shopping
Instantly view prices and item quantities in stock for a simpler in-store shopping experience. Our easy-to-use Gescan mobile app lets you scan and add or tap to delete unnecessary items.
Easily track your total
Using the Gescan mobile app, you can keep track of your total while shopping, preventing unexpected charges at check-out.