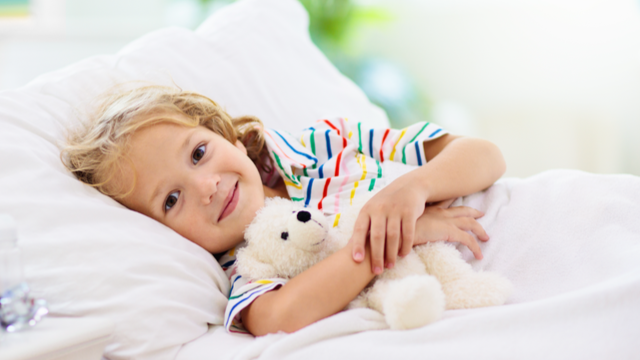 Branch fundraisers supporting local children's hospitals
Our branch fundraising events, benefitting Canada's Children's Hospital Foundations (CCHF), provide a variety of ways for you to support your community. From Bottle Drives and BBQ lunches to Pancake Breakfasts and Freeze Days, there's something for everyone to enjoy while contributing to a great cause.
All funds raised through our events support local children's hospitals which provide critical care to medically complex and critically ill patients across Canada. These hospitals provide life-saving treatments, research and a range of support programs that promote the emotional well-being of children during hospitalization.
By joining us and CCHF, you can make a difference in your community and help children and their families, including personally touching the lives of people close to us — because we are all parents, grandparents, aunts, uncles, friends and neighbours.

Events in your area
Abbotsford
June 6 | Food Truck Lunch 9 am - 1 pm
Aug. 22 | BBQ Lunch 9 am - 1 pm
Airdrie
July 13 | Stampede BBQ 1-4 pm 
Sept. 1 - 28 | Date Night Draw Sept. 28 
Burnaby
All summer long | Chill for Charity
Calgary
July 6 | Stampede BBQ 11 am – 1:30 pm
Chilliwack
May 31 | BBQ Lunch 11 am -1 pm
Coquitlam
June 14 | BBQ Lunch 11 am – 2 pm 
Aug. 23 | BBQ Lunch 11 am – 2 pm 
Edmonton
May 19 | Pancake Breakfast 7 am - 10 am
June 16 - Bottle Drive
July 12 - BBQ Lunch 11 am – 2 pm
Estevan
Details coming soon
Fort McMurray
July 5 | Freeze Day 
Aug. 16 | BBQ Lunch & Trade Show
Humboldt
Details coming soon
Kelowna
July 28 | BBQ Lunch 11 am – 2 pm
Langford
June 8 | BBQ Lunch 11 am –1 pm
Sept. 21 | BBQ Lunch 11 am - 1 pm
Langley
June 9 | BBQ Lunch 11 am -1 pm
Lethbridge
May 12 | Hot Dog Day 11 am - 1 pm 
May 19 | Hot Dog Day 11 am - 1 pm
Nanaimo
Sept. 7 | Pancake Breakfast 7 am - 10 am
Oct. 19 | Pancake Breakfast 7 am- 10 am
Nisku
June 15 | BBQ Lunch  11 am - 1 pm
Sept. 8 | BBQ Lunch 11 am - 11 pm
North Vancouver
July 20 | BBQ Lunch 11 am – 1 pm 
Aug. 17 | BBQ Lunch 11 am – 1 pm
Penticton
June 21 | Hot Dog Day 11 am - 1 pm
Red Deer
Details coming soon
Regina
June 23 | BBQ Lunch 11 am - 11 pm
Sept. 15 | BBQ Lunch 11 am - 1 pm
Saskatoon
June 1 - Aug. 31 | Every Thursday
BBQ Lunch 11 am - 1 pm
June 29 | Pancake Breakfast 7 am - 10 am
Surrey
June 23 | Pancake Breakfast 8 am - 10 am
July 21 | BBQ Lunch 11 am - 1 pm
Thunder Bay
June 22 | Pancake Breakfast 7 am - 9 am
Trail
June 14 |  BBQ Lunch 11:30 am - 1:30 pm
Sept. 13 | BBQ Lunch 11:30 am - 1:30 pm
Vancouver (Downtown)
May 1 – 31 | Bottle Drive
June 21 | Pancake Breakfast 6:30 am - 9:30 am
Aug. 9 | BBQ Lunch 11 am -1 pm
Victoria
June 15 | Pancake Breakfast 8 - 11 am
July 13 | BBQ Lunch 11 am - 2 pm
Whistler
June 29 | BBQ Lunch 11 am - 1 pm
Winnipeg
May 17 | Pancake Breakfast 8 - 10:30 am 
Aug. 23 | Hot Dog Day 11 am - 1 pm
Nov 8 | Pancake Breakfast 8 - 10:30 am