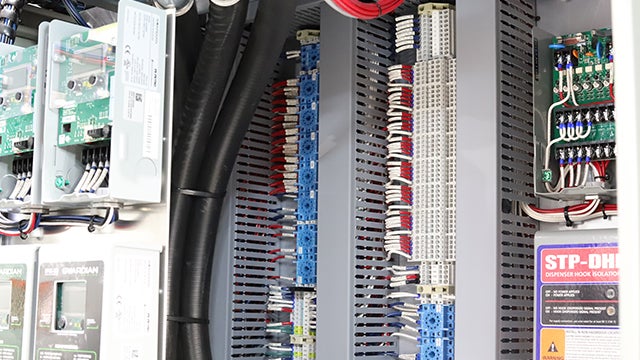 Value-add Assembly Services
With Gescan Solutions, our expert technicians are dedicated to providing a full range of value-add assembly services including switchboards, meter centres, pannelboards and custom enclosures. We can also provide custom mounts, racking and other machine-made metal modifications with our in-house machine shop.
Why choose Gescan's Assembly Services?

Rapid turnaround
For those seeking quick solutions, our team ensures your projects are ready within weeks.

Cost-effective, custom solutions
From distribution panelboards to specialized Controlled Test and Qualifications (CTQs), our team crafts tailored solutions to meet your needs.

Expertise you can trust
Our skilled technicians guide your project from concept to production, ensuring precision and quality at every step.

Quality partnerships
Access top-tier, tailored products from industry leaders like Siemens, Panduit, nVent, Hoffman and more for your projects.
Our Value-add Assembly Services
• Assembling distribution and lighting panelboards
• Crafting custom Critical-to-Quality (CTQ) components
• Building gearboxes and mechanical assemblies
• Installing enclosed and moulded-case circuit breakers
• Modifications to circuit breakers
• Installation of breakers in various enclosures
• Adding shunt trips, auxiliary contacts and more
• Panelboard modifications
• Designing Current Transformer (CT) cabinets with breaker combos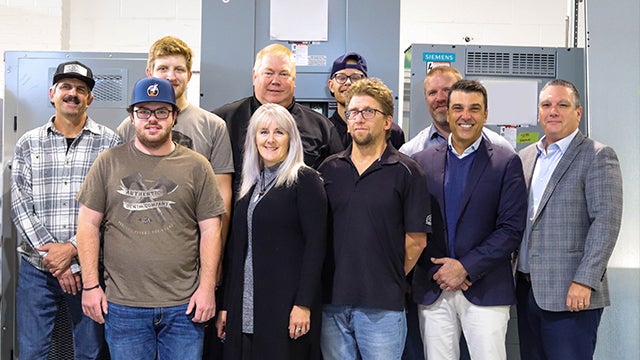 Expertise. Efficiency. Excellence.
Meet our dedicated team
With a reputation for quality customer service and meeting challenges head-on, our seasoned experts are committed to exceeding expectations and delivering tailored products to your exact needs. From integrated gas station panels to drilling rig control panels — and everything in between — you can count on our experts for efficient, time-saving solutions that meet tight deadlines without compromising quality.