I am proud to share that this Remembrance Day, Gescan chose to support Canada's veterans by purchasing masks designed by the Royal Canadian Legion for all its employees.
A charity that is near and dear to our hearts, Gescan has been supporting the poppy drive by placing collection boxes in its branches for many years. This year our support will look a little different. With COVID-19 making it challenging for the Royal Canadian Legion to canvas poppies due to social distancing, we thought purchasing masks would provide a creative way for us to continue to support our veterans!
The Royal Canadian Legion initially designed the masks for veterans in care homes and now the initiative has been expanded to fundraise much needed financial support for Canada's veterans. The proceeds from the masks partly go to the legion itself, but also to the poppy fund, which helps veterans and their families.
The masks were shipped out to all of our branches as of Monday, October 5th. We will wear them well as we remember and support our veterans this upcoming Remembrance Day.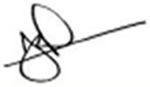 Jeff Derkuch - President